Do you also do Custom Decks without the trucks, wheels & bearings ?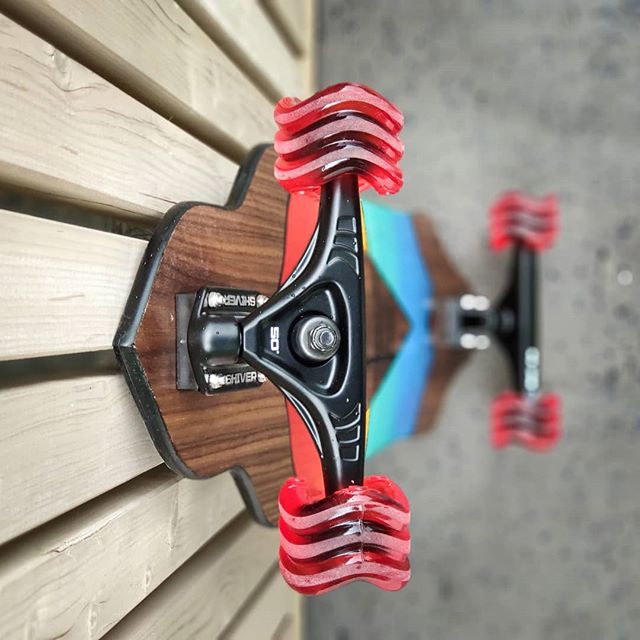 Do you also do Custom Decks without the trucks, wheels & bearings ? That is the most frequent question we get asked. The answer is a big ✅ YES ✅. In fact we sell more decks than completes😁.
In terms of the pricing, they will usually be around 100 EUR depends mainly on the desired graphics & wood structure such as a wood only or a composite with: Glass, Carbon or Hemp Fibres that reinforce the deck and the flex of the board.
Our Custom tailored Surfskate/Longboard/Skateboard Decks are fully Handshaped in Our small workshop here in Slovenia, we ship Worldwide.
Custom Surfskate made by Special Boards (SB-Boards)
Custom Longboards made by  Special Boards (SB-Boards)
Custom Skateboards made by Special Boards (SB-Boards)
We can create a custom Surfskates and Custom prototypes of any type, Our expirienced team have been working on Aeronautic technolgies since the very begining, we love to create boards for customers that want to stand . out. Do not be surprised if people will stop by, asking where did you get one 🙂 We are proud to say that our boards are sold all across the globe and we are looking to expand our partnerships of any kind with anyone that believe in our passionate brand, we are riders as well and we really test our products to be as functional & stylish as possible 🙂
How to order? How it works? 
Say Hi 😀 on any platform you are familiar with ( our websites contact forms, email, phone call, What's app, Viber, Instagram, Facebook etc…) 
Our Customer Service will reach out to you without exception, we are not a brand that never response to customers on Social Media 😀. We are here to discuss posibilities and ideas, we love to do that 😀.
2  Provide us with details and wishes of your Future Surfskate/Longboard/Skateboard we like to ask those 3 questions:
For what purpose will you be using your board? ( Surfskating, Crusing, Downhill, City Cruisng, Commuting long distances, Tricks etc…
What are your desired Shapes that you have seen or created in your mind? You can provide us with few sketches or we can create a FREE SKETCH based on your details and our IMAGINATION. We are open to any kind of ideas. Lets CONNECT. 😀
What will be your budget for your custom desigend board? this is an important factor, you let us know that you are serious about the project & and we can better understand your needs based on that information
After those 3 questions are cleared out we decide about the length and graphics, if any. We will provide you a link where you will see your sketch we have prepared for you, if you like what you see and confirm the production time frame ( 3-5 weeks) you will be ready to pay it through PayPal or Credit Card or Wire transfer from Bank to Bank. Shipping are somewhere around 10-20 EUR depending on your location and departments.
Thank you for reading it until the end, we appriciate it 🙂  We would love to help you make  your dream board with us, Come on – you designed your own board! Doesn't that feel a little special?
Special Boards Team